Custom maps allow you to show selected content. No matter if it is a complete overview with all your different activities, or only a single activity. Add points of interest on the map to provide additional information to your guests.
Every map has its unique URL and a QR-code. Easily embed the interactive map on your website, or connect print products with the digital content through the QR-code, or share it in newsletters or social media.
Log in to https://trailguide.net/portal - then go to the Collections manager.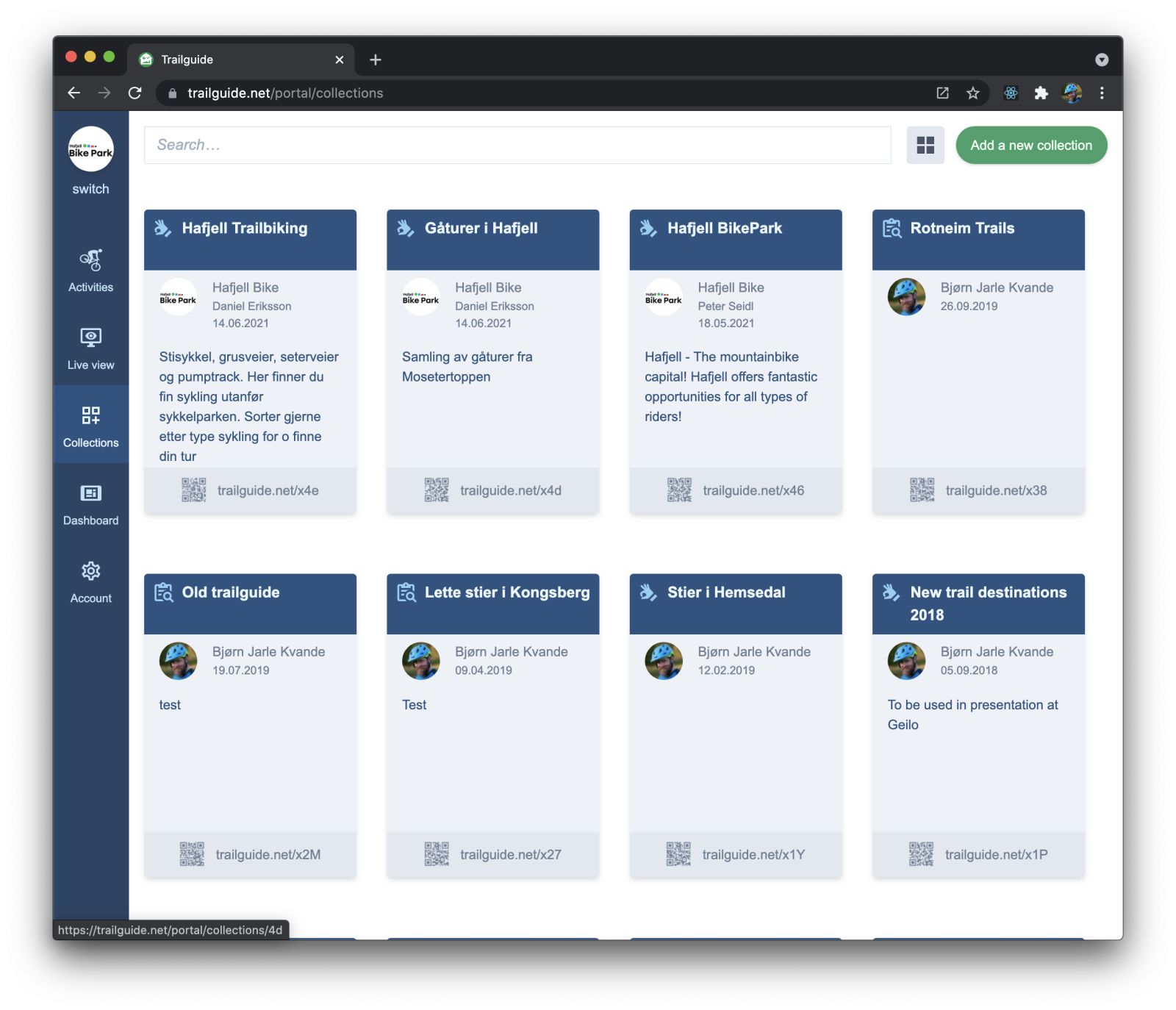 The collections manager shows your collections with sorting and searching options. Click an existing collection to edit it or the button "Add a new collection".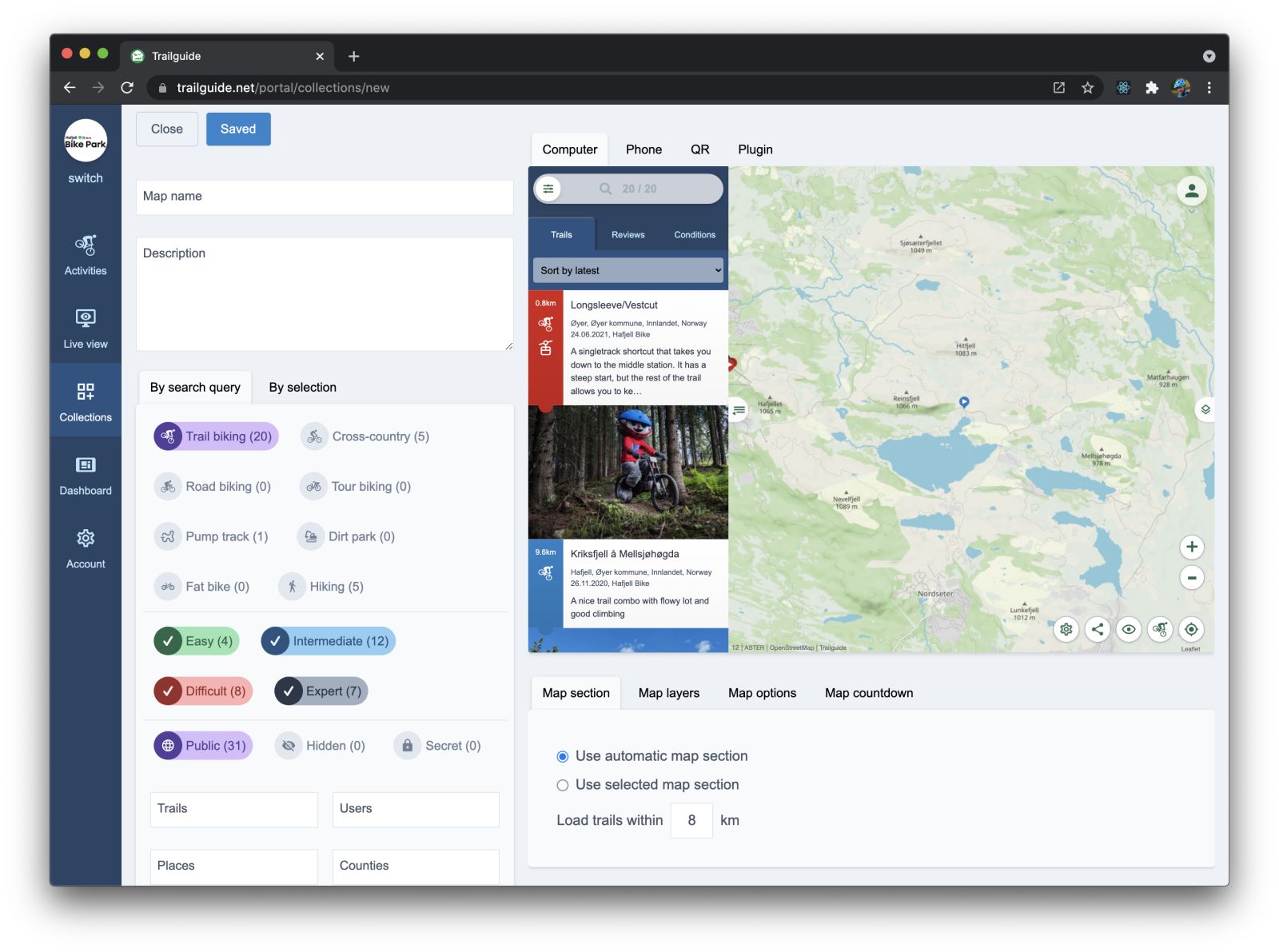 You can select the content through 1) a search and filter, or 2) by hand-picking the activities you want included.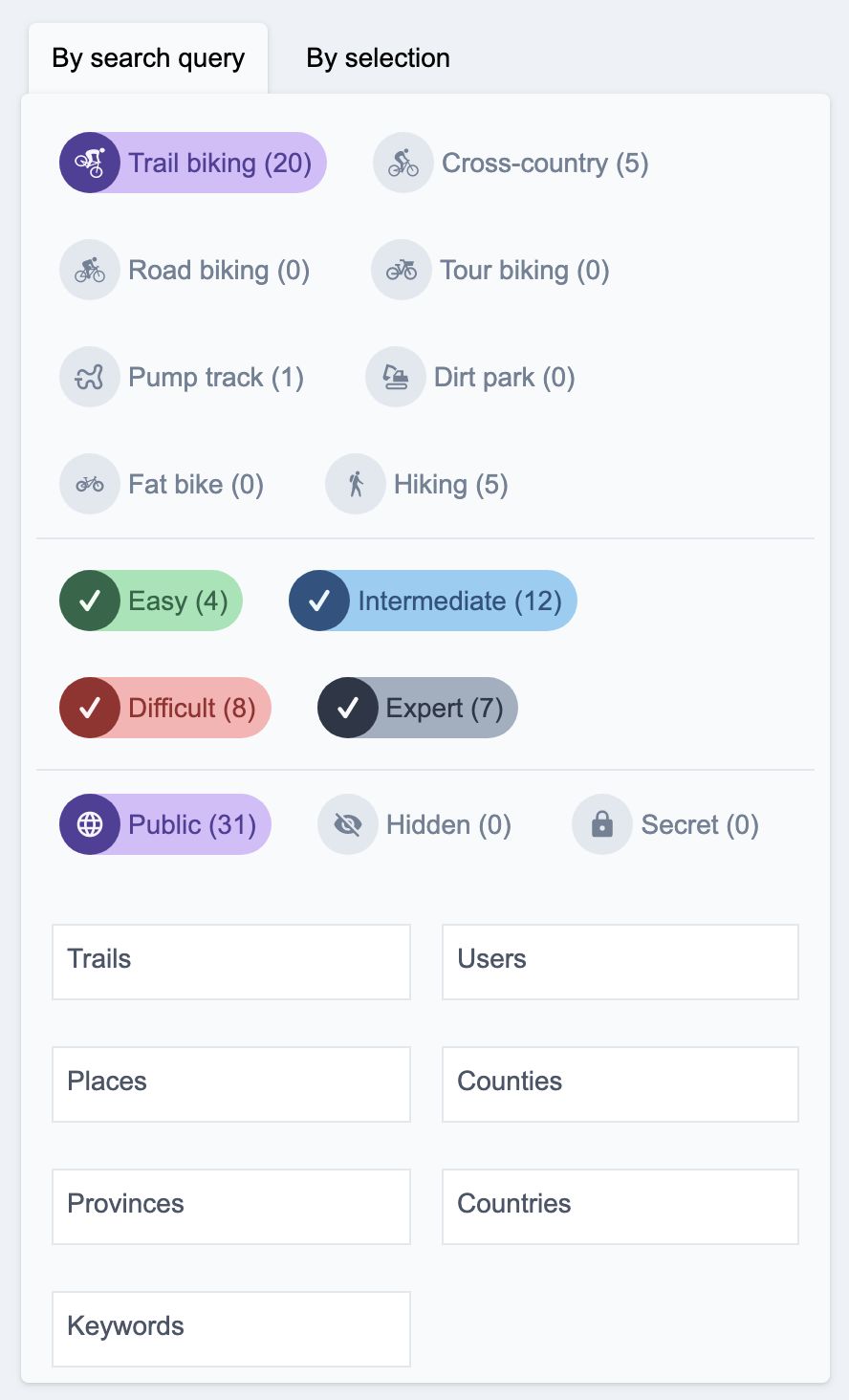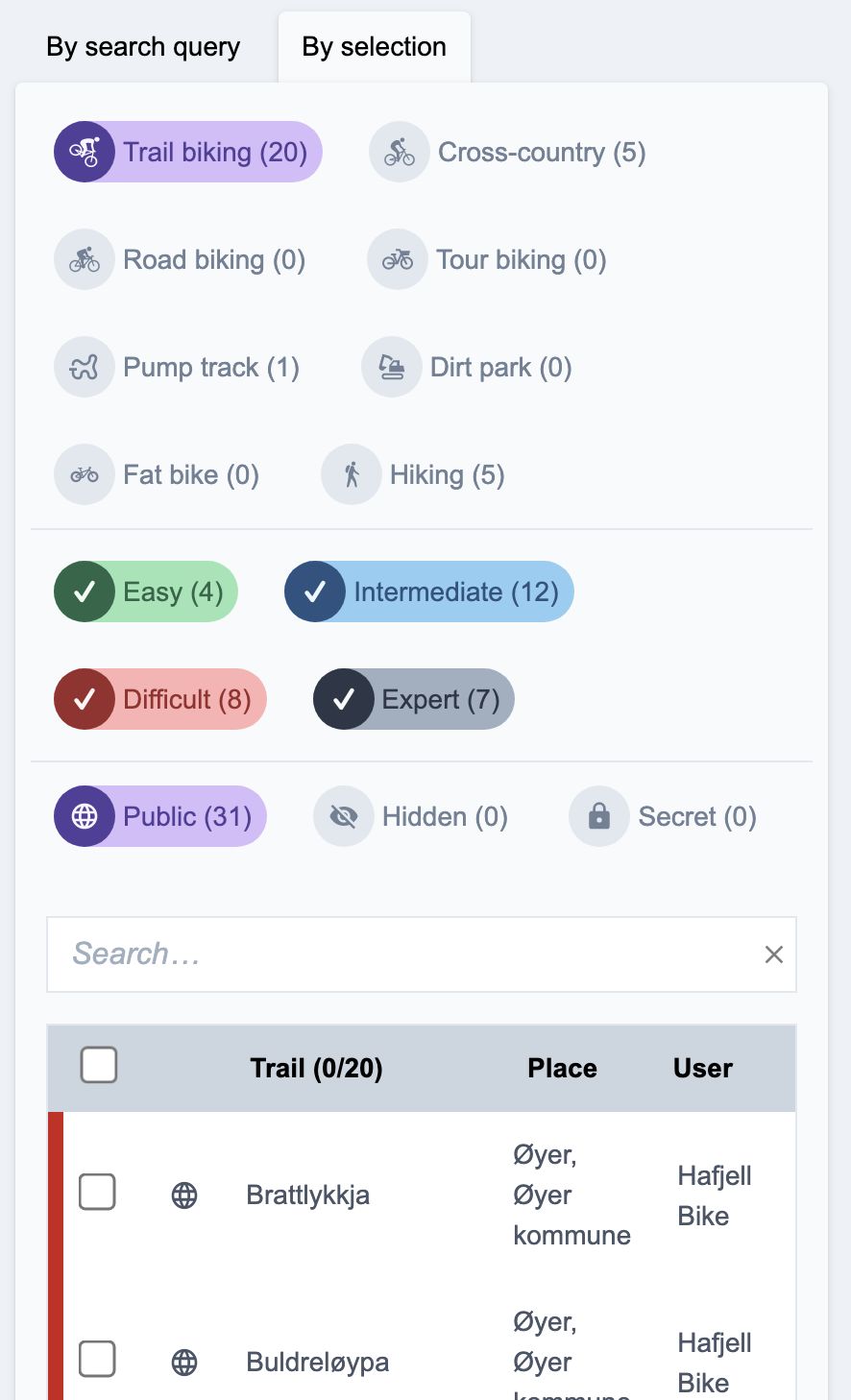 ← Transfer your content to your destination
Select activities by hand →