Improve your processes and infrastructure
Get feedback about your activities directly from your guests. Get access to statistics about your content and the user activity.
Statistics dashboard
With access to the Trailguide dashboard you get an overview over the content statistics, reviews and condition reports.
Get a quick overview over the most popular activities, and browse important feedback from your guests, such as reviews and condition reports.
You can easily customize the dashboard and the data you see. Get an overview over all your content or limit it to certain areas or activites.
Click here to see how you create a dashboard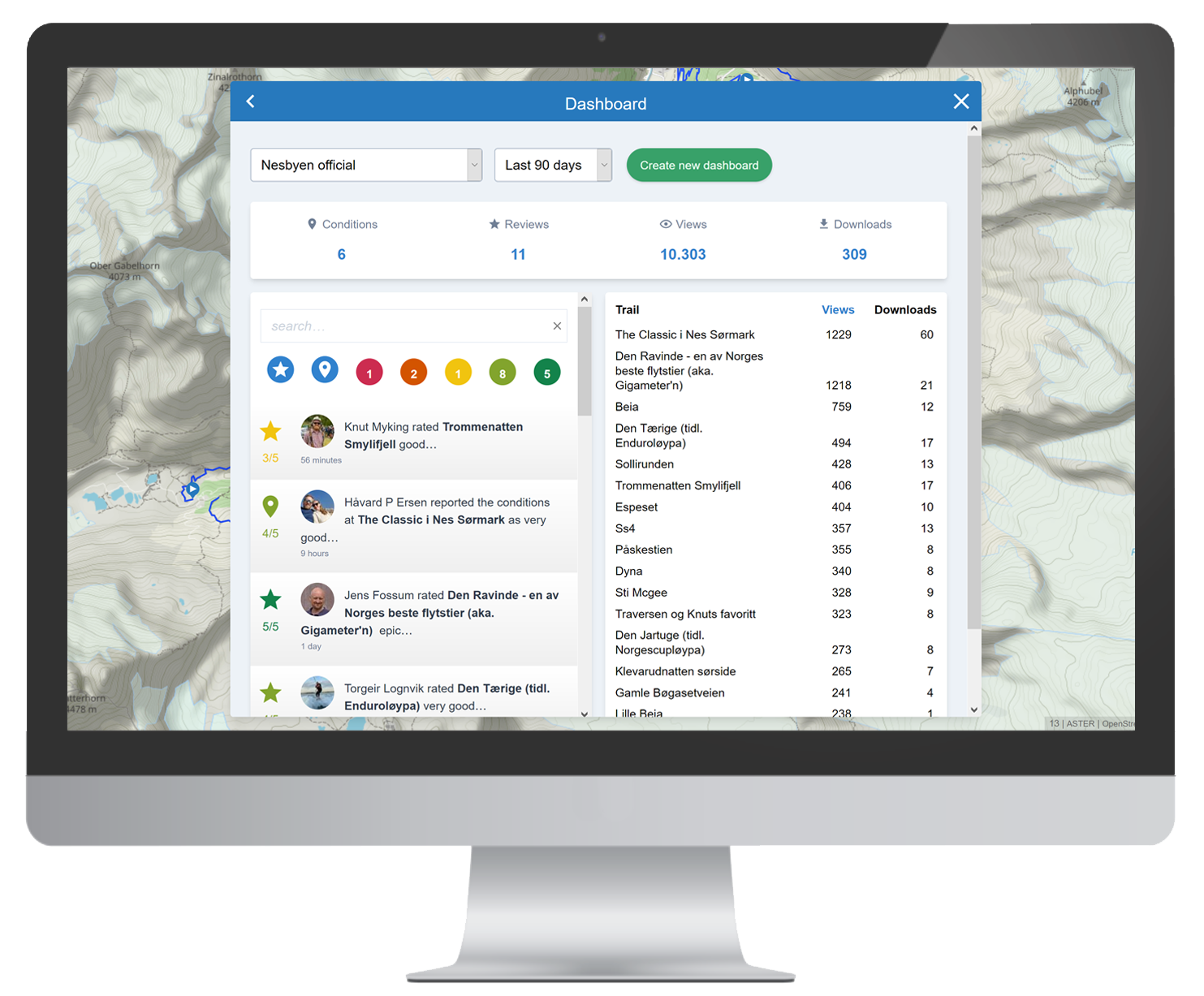 User feedback
Get to know what your guests think about your activities and content. You can browse user reviews in your dashboard or see it visually on your trail map.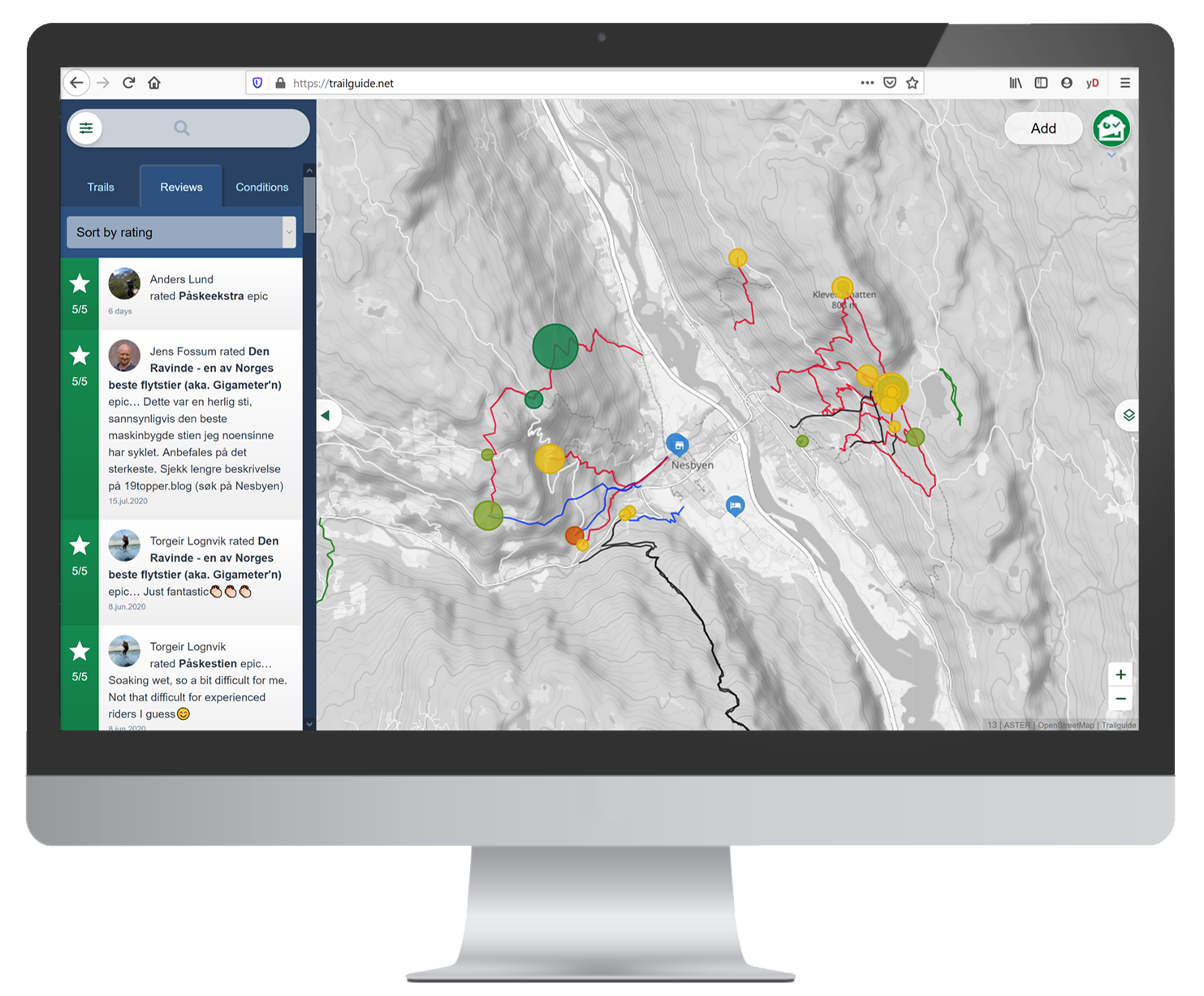 Condition reports
Engage your guests to give feedback to get valuable information about the conditions of your trails.
Be able to quickly react to incidents like fallen trees, broken bridges, or other hazards. Close the trail and send your trail building team to fix it.
See which trails tend to be in bad conditions and under which circumstances. Identify possibilities to improve your product and the guests experience.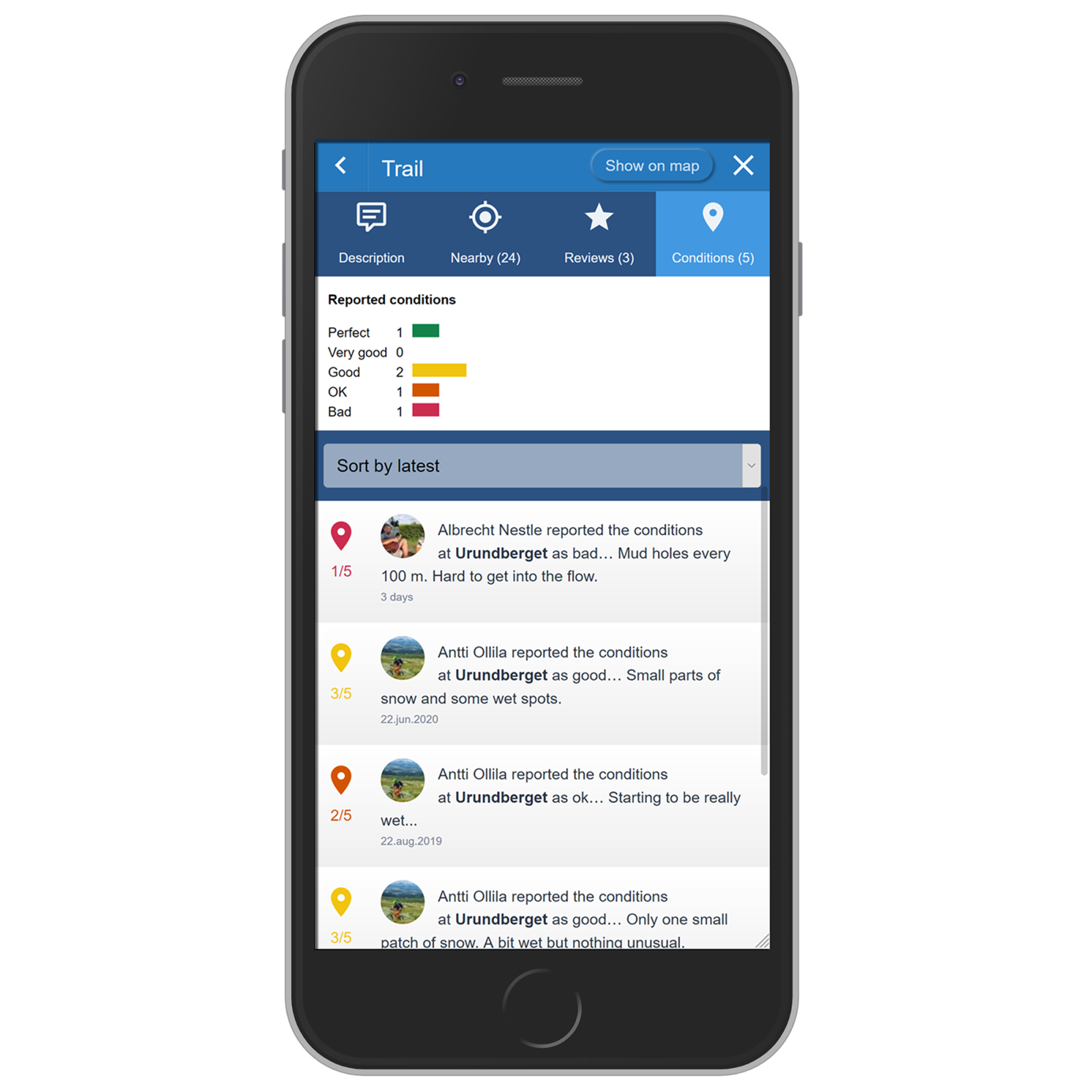 Heatmap
With access to Trailguide Professional you can inspect the traffic patterns of your guests. Where are popular areas? Where do they often make a detour and the signage could be improved?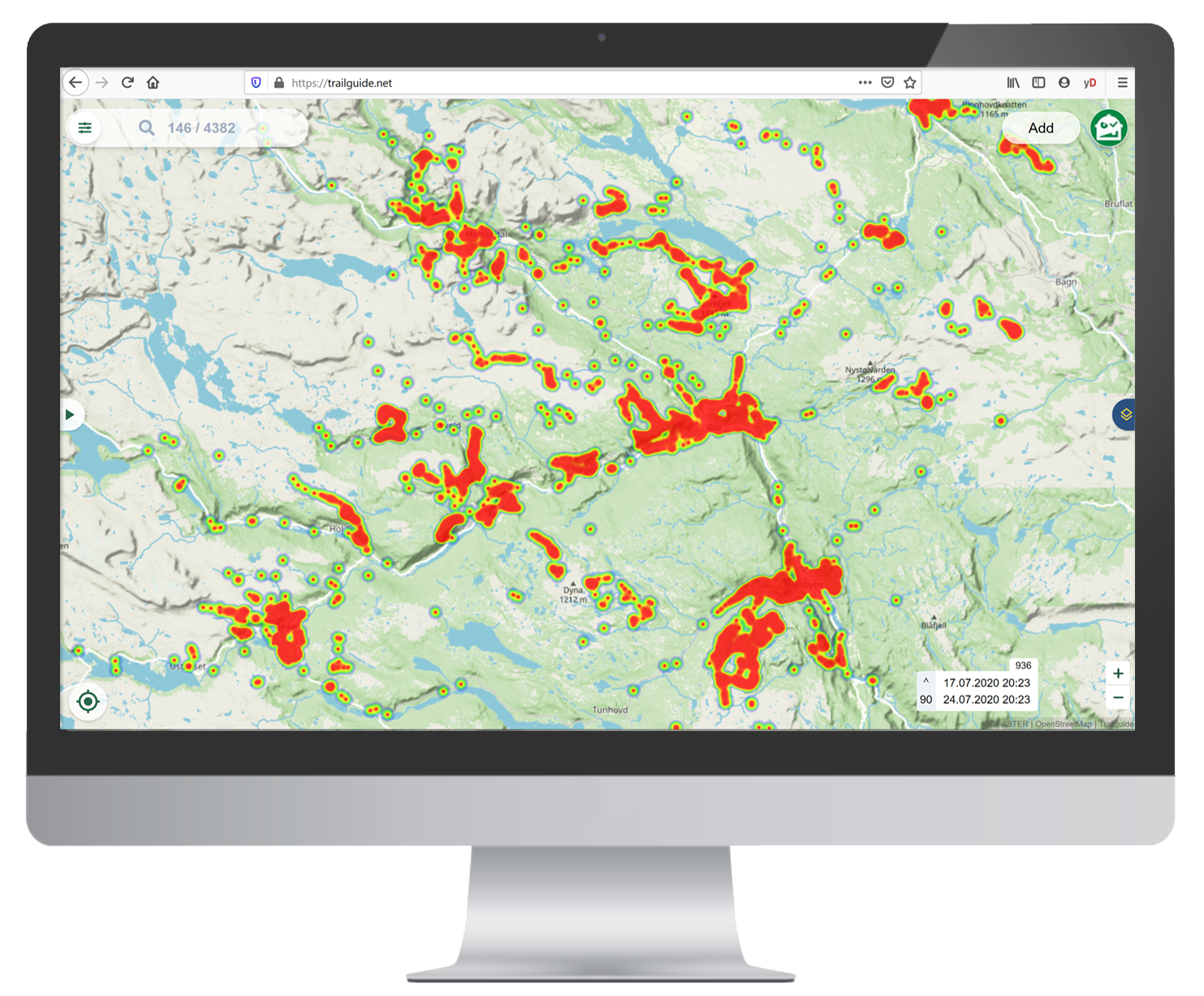 The heatmap anonymously visualizes user data.
Product: Trailguide Professional

High performance tool for innovative tourism destinations for digitizing outdoor sports and activities to inform and communicate with your guests, help them navigate, and manage your content.
Reach & inform: Be visible as an official destination and reach your customers & guests
Present & manage: Upload and control your own content
Map editor: Create individual maps for your outdoor activities
Plugins: embedd interactive maps easily on your websites or apps
Dynamic QR-codes: connect digital information to prints & signs
Provide an information and navigation tool to your guests
Get feedback about your trails
Dashboard: statistics about your content, users and feedback
Service: We will help and answer you all questions about the technical side of the software.
Package
Tracks and points
Tracks
Administrators
Admins
Domains
Price
Small
7
1
1
10.000 kr
Medium
50
2
2
25.000 kr
Optional add-on: Promote local services on your custom maps. 10 local services included.
10.000 kr
Large
200
3
3
60.000 kr
Optional add-on: Promote local services on your custom maps. 20 local services included.
20.000 kr
Plus
500
10
10
Contact us
Optional add-on: Promote local services on your custom maps. 30 local services included.
All prices per year, without VAT
← Save costs
Print maps →