Digitize your outdoor activities
Digitize your activities and present them to your guests. Have the app with your content only, embed interactive maps and lists on your websites, create customized collections for your activities and be in full controll of your content.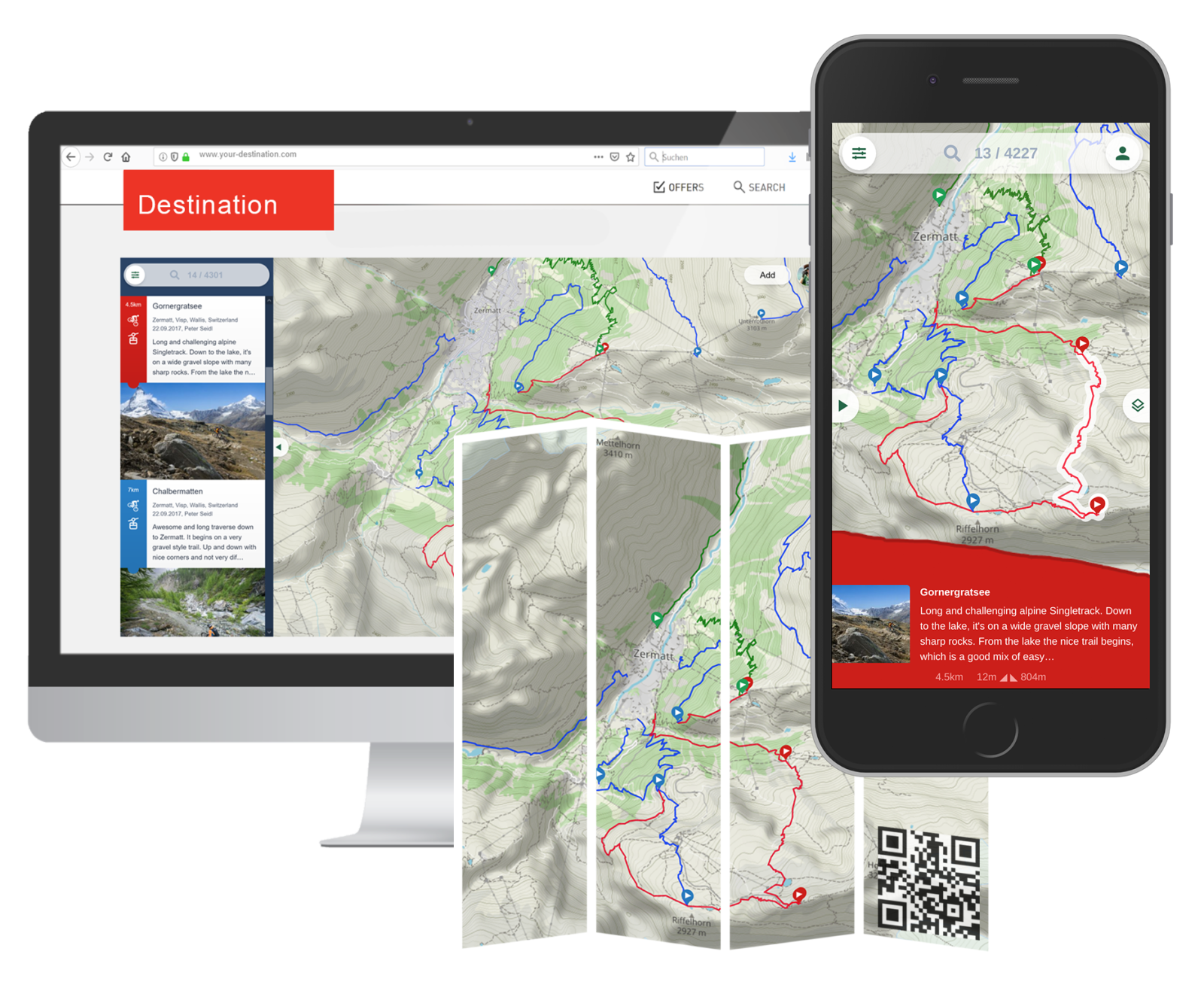 Present your activities from one source
Use one tool to present your activities in the Trailguide app, on your website, as a data source for print products and as QR codes on signs.
Your content will be available on your individual Trailguide collection. On the map and list users can explore your destination for activities, search and filter for desired content, read comprehensive trail descriptions and reviews, as well as browse inspirational pictures and videos.
No installation needed
Since Trailguide is a web-app there is no need to download, install and register an app. Your guests immediately get access to the content and can use the functions of the app.
Easily upload and manage content
Easily upload your GPX track files, pictures, videos, and add text to present your outdoor activities. You can select the type of activity, difficulty, and select predefined attributes to help your guests search and filter your content.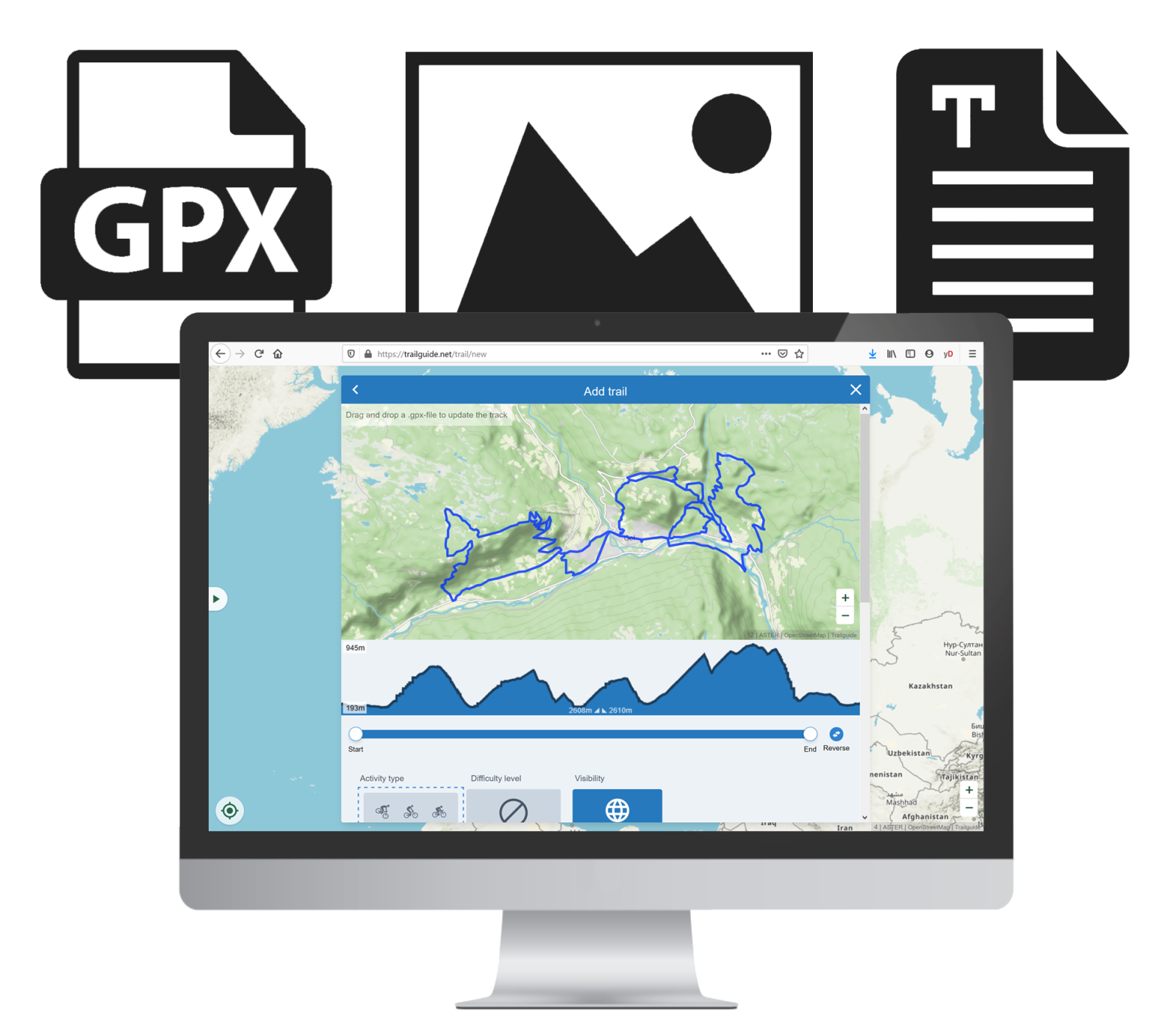 Your destination on Trailguide
With a license for our Trailguide Professional platform you can mark your content with your destination and make it visible on Trailguide with your name and logo. With our role based access control (RBAC) your organization can have multiple administrators who can work with the software.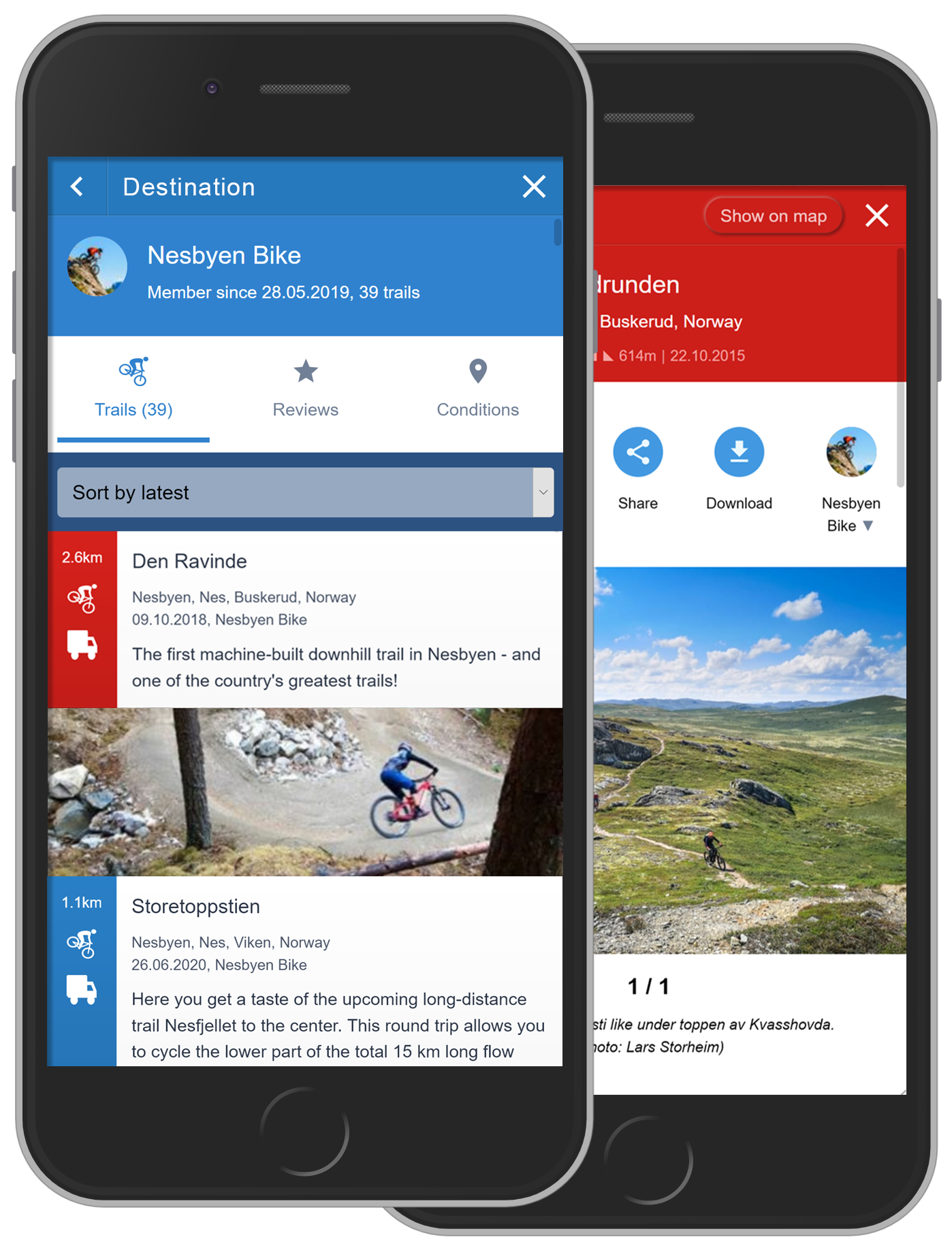 Product: Trailguide Professional

High performance tool for innovative tourism destinations for digitizing outdoor sports and activities to inform and communicate with your guests, help them navigate, and manage your content.
Reach & inform: Be visible as an official destination and reach your customers & guests
Present & manage: Upload and control your own content
Map editor: Create individual maps for your outdoor activities
Plugins: embedd interactive maps easily on your websites or apps
Dynamic QR-codes: connect digital information to prints & signs
Provide an information and navigation tool to your guests
Get feedback about your trails
Dashboard: statistics about your content, users and feedback
Service: We will help and answer you all questions about the technical side of the software.
Package
Tracks and points
Tracks
Administrators
Admins
Domains
Price
Small
7
1
1
10.000 kr
Medium
50
2
2
25.000 kr
Optional add-on: Promote local services on your custom maps. 10 local services included.
10.000 kr
Large
200
3
3
60.000 kr
Optional add-on: Promote local services on your custom maps. 20 local services included.
20.000 kr
Plus
500
10
10
Contact us
Optional add-on: Promote local services on your custom maps. 30 local services included.
All prices per year, without VAT
Inform your guests →