High quality print data for maps
Get high quality print data with our detailed and customizable topographical maps for a uniform and seamless presentation of your activities online & offline. For a realistic look we can create a 3D model of your destination and activities.
Customizable maps
We can provide high quality print data for your paper maps, brochures and more. Quickly realize your project with our set of topographical maps or satellite images.
The topographical Trailguide map can be fully customized. We can adjust the style of all elements on the map to your demands.
Uniform look
Use the Trailguide maps and content to get a uniform look throughout your activities. In the trailguide app, on your website, your print products, the content and maps have a unified appearance, making it easier for your guests to browse the content and find what they need.
One single source of data ensures that all information on all surfaces is in harmony. It also saves costs since you can reuse the same source of data for different purposes.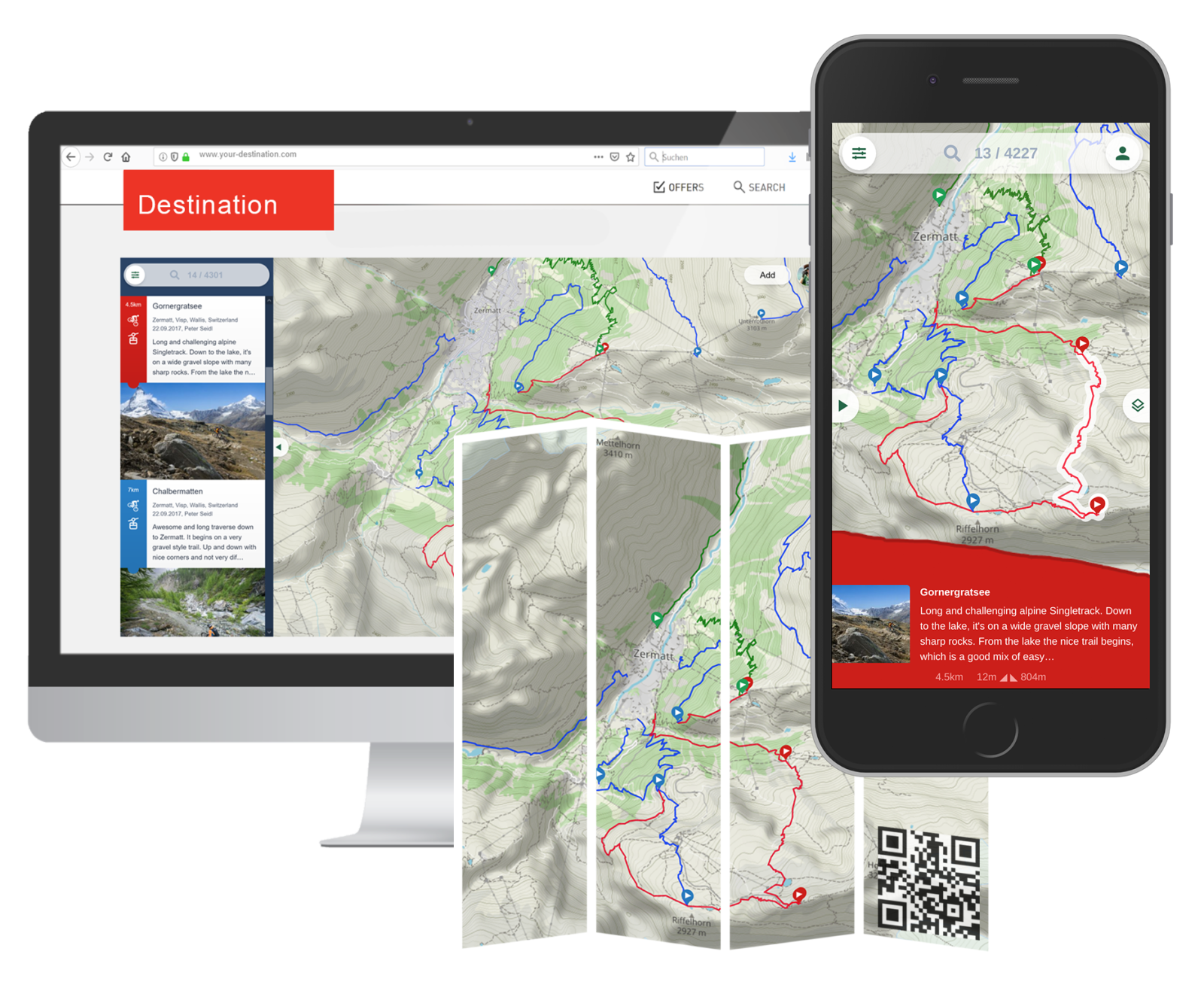 3D maps
The best way to get a good understanding of the terrain and the tracks is a 3D view. With elevation data from NASA and Japan Spacesystems we can create a digital 3D terrain model of your destination.
The texture can either be a realistic satellite picture or the Trailguide topo map. On top of that we can show the tracks of your activities, points of interest, and customizable text lables.
The maps are connected to the digital information in Trailguide through a scannable QR-code.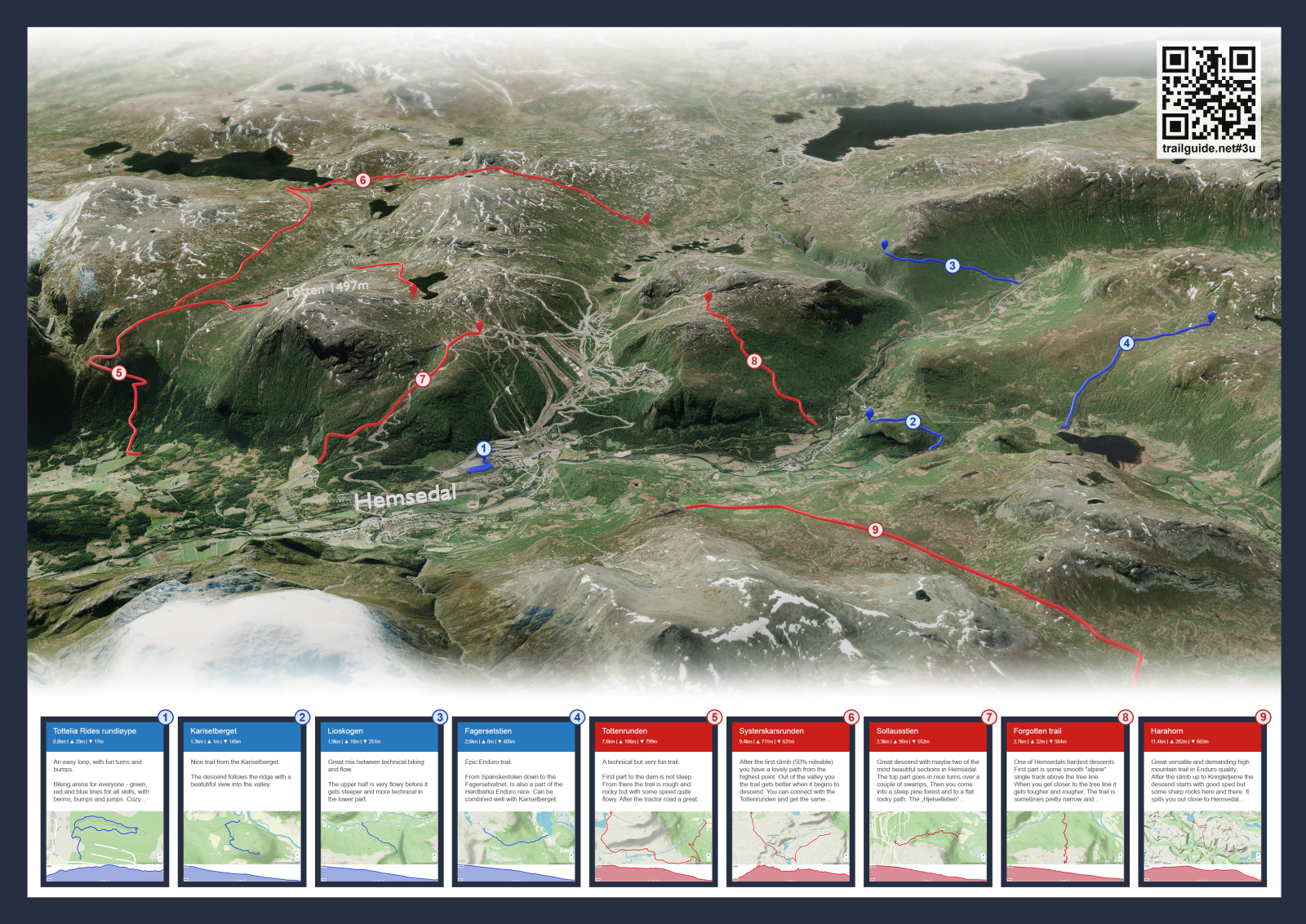 Product: Print data for maps & brochures
High quality print data up to A3. Price per map section.
9.500 kr
High quality print data up to A0. Price per map section.
(larger formats are possible, please contact us for information)
12.000 kr
Customized base maps or later edits are based on the required effort. We create the map style based on your wishes. What should be visible on the map and in which style?
950 kr


(per hour)

3D maps. The best way to get a good understanding of the terrain and routes is a 3D real life view. With elevation data from the NASA we create a digital terrain model of your destination. The texture is either a realistic satellite picture or the Trailguide topo map. On top of that you can show the routes of your activities, points of interest, and text lables.
35.000 kr
All prices without VAT
← Improve your processes and infrastructure
Marketing →