Reduce costs by maintaining a single source of data for the app, website and print products. Traffic management reduces maintenance costs of the infrastructure.
Single source of content
Maintain one single source of content only. From here the content on your website, in the app, and in all QR-code connected print products is updated.
Based on your content we can create high quality map print data. That gives a uniform look and seamless presentation of your activities.
Digital content is easier to keep up to date than print. QR-code connected to print products need less updates since the latest information is available digitally.
Our dynamic QR-codes allow to fully change the shown content, without the QR-code and its unique URL to change. No need to reprint and distribute them after every change!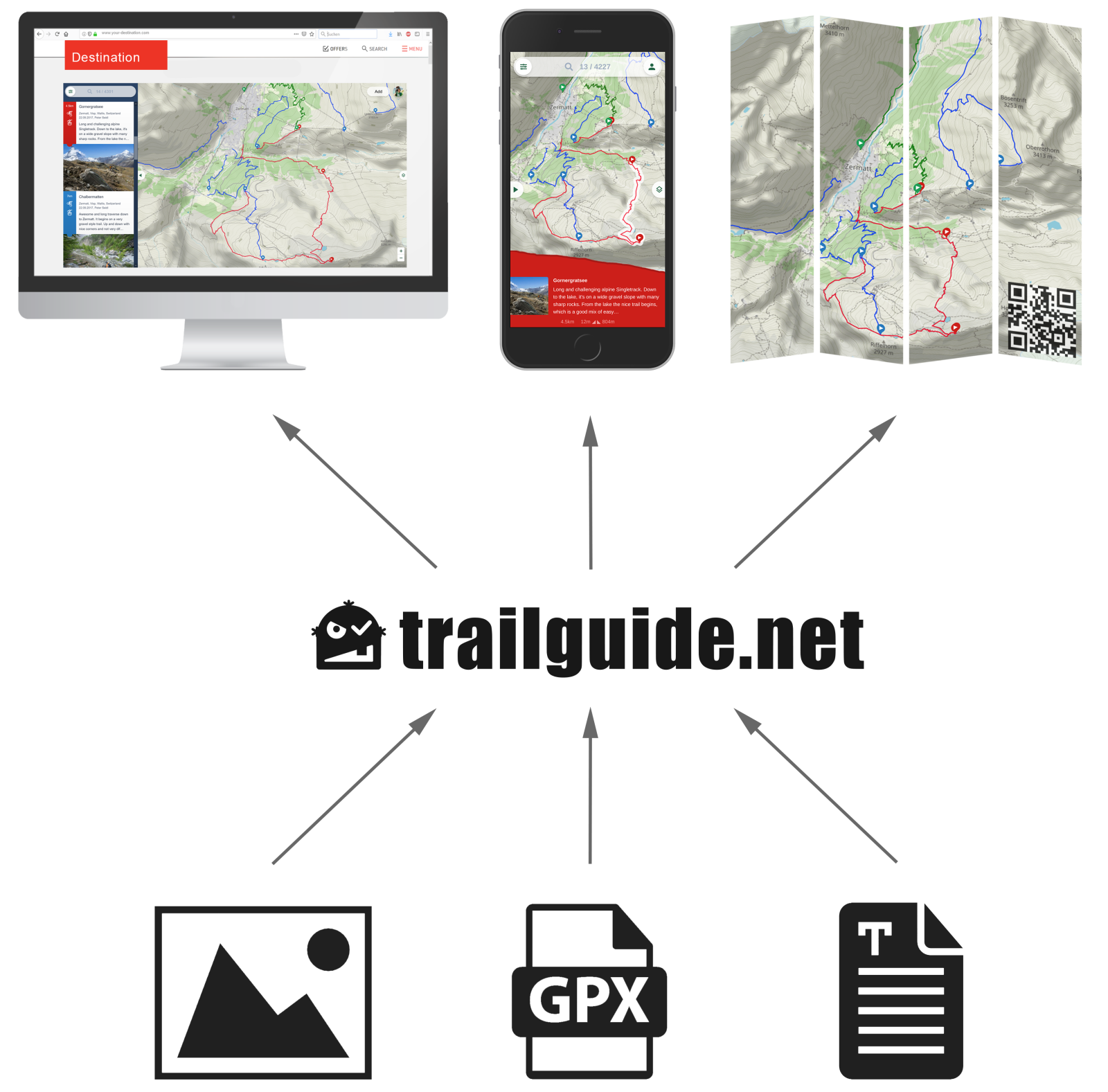 Traffic management
By managing your traffic you can reduce the load on trails or focus the traffic on robust trails. This will help reduce the wear and tear and lower the maintenance cost.
React to exceptional conditions such as very wet weather snow or ice to prevent trails from suffering too much during that time.
Extend your season! In spring and autumn, south facing trails (at least north of equator) or in a lower altitude are often free of snow and very well ridable. Make these ridable trails visible to your guests and close the others to provide a good user experience and prevent your trails from beeing destroyed.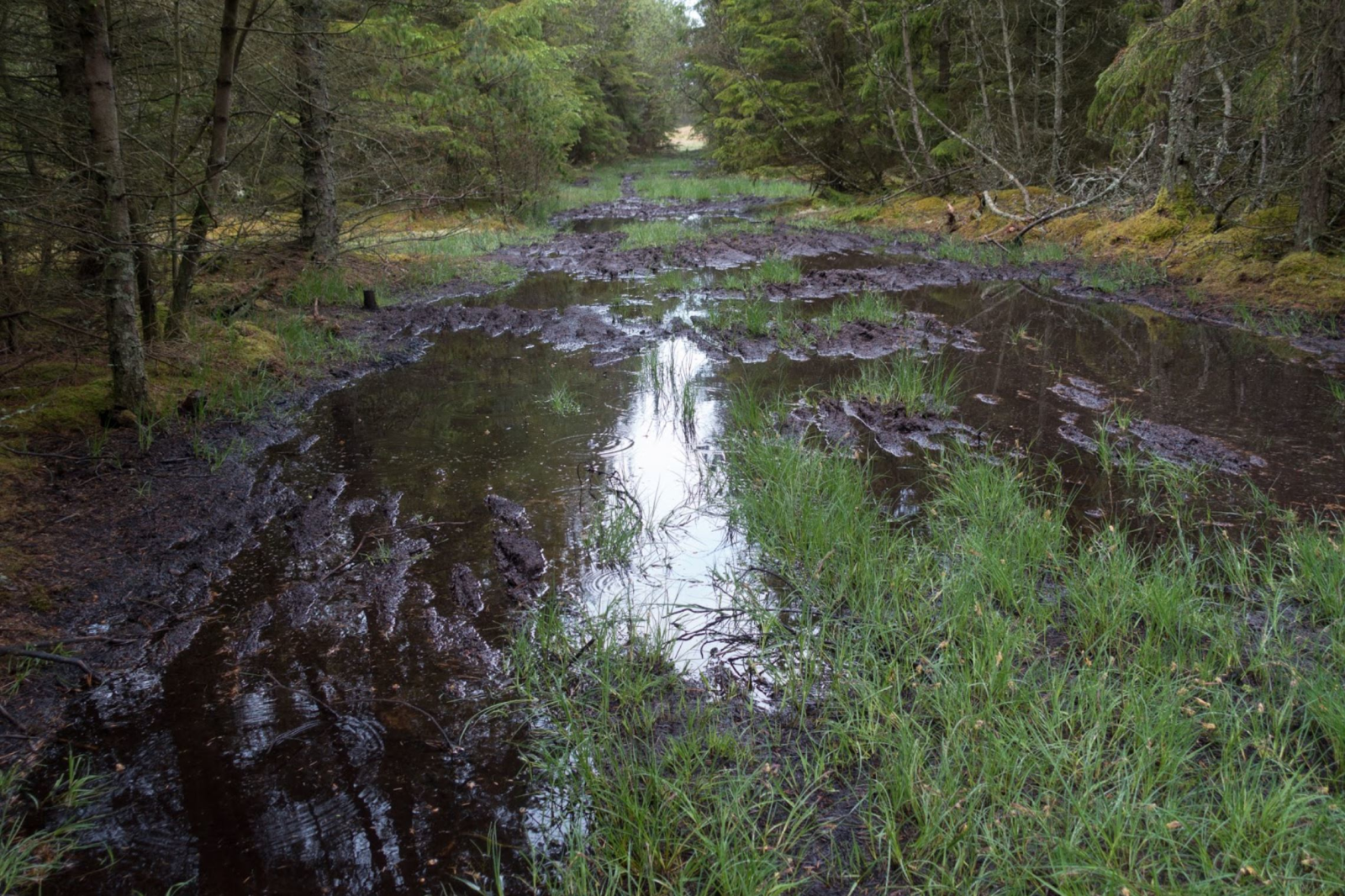 Product: Trailguide Professional

High performance tool for innovative tourism destinations for digitizing outdoor sports and activities to inform and communicate with your guests, help them navigate, and manage your content.
Reach & inform: Be visible as an official destination and reach your customers & guests
Present & manage: Upload and control your own content
Map editor: Create individual maps for your outdoor activities
Plugins: embedd interactive maps easily on your websites or apps
Dynamic QR-codes: connect digital information to prints & signs
Provide an information and navigation tool to your guests
Get feedback about your trails
Dashboard: statistics about your content, users and feedback
Service: We will help and answer you all questions about the technical side of the software.
Package
Tracks and points
Tracks
Administrators
Admins
Domains
Price
Small
7
1
1
10.000 kr
Medium
50
2
2
25.000 kr
Optional add-on: Promote local services on your custom maps. 10 local services included.
10.000 kr
Large
200
3
3
60.000 kr
Optional add-on: Promote local services on your custom maps. 20 local services included.
20.000 kr
Plus
500
10
10
Contact us
Optional add-on: Promote local services on your custom maps. 30 local services included.
All prices per year, without VAT
← Guide your guests
Improve your processes and infrastructure →